ALL US ORDERS $25+ SHIP FREE // 20% OFF ALL CONSUMABLE PRODUCT SUBSCRIPTIONS.
To champion for self-love and self-acceptance by providing painless damage-free styling accessories for those with thick, curly, or textured hair.
PuffCuff LLC was founded in Romeoville, IL in August of 2013. The company made its first sale in 2014 and subsequently moved to Georgia in June of 2014. The PuffCuff Hair Clamp is manufactured in the U.S.A., and can be purchased online via this website, Amazon.com, Sally Beauty, Walmart.com, in addition to a collection of other independently owned beauty retailers.
We developed the PuffCuff Hair Clamp with the simple idea of creating a tool that makes it easy to achieve stylish looks without stressing curly hair or causing pain from pulling and tension. This tool not only needed to put a stop to tension headaches and curl breakage, but it also had to be a sanitary, durable, and affordable option for curly-haired consumers to be a viable replacement to hair-damaging elastic bands.
While a simple idea in theory, most hair accessories on the market are created for straight hair, making the PuffCuff a first of its kind. Unlike curly hair, straight hair only comes in one type: straight. Meanwhile, curls come in a spectrum that ranges from loose waves to tightly curled coils. The PuffCuff is designed to work with a variety of hair types from 2c to 4c, allowing our curlfriends to create many beautiful styles without headache-causing cinching, pulling, ripping, or tearing of their hair.
---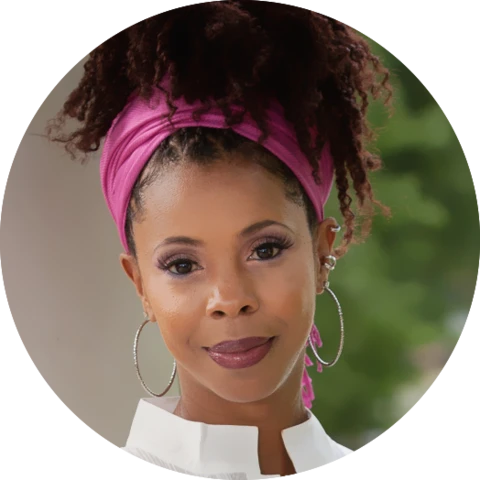 Ceata Lash
Founder & Inventor
Not only is Ceata the mind behind the PuffCuff, but she is also the first African American woman to hold three U.S. patents (with a four patent-pending) for a natural hair accessory. After her own natural hair journey, Ceata became a champion for self-love and self-acceptance for everyone- male or female- with thick, curly, or textured hair. Ceata also serves as the creative director for PuffCuff, with over 20 years of experience as a highly-skilled graphic designer. She oversees her creative, marketing, and social media team to produce rich content and develop PuffCuff's brand recognition.
In 2018, Ceata was awarded the President's Innovation Award from Sally Beauty, became a Babson College BWEL Alumni, and received two entrepreneurial certifications from Cornell University. In 2020, Ceata was named a recipient of the New Voices + Barefoot Wine #WeStanForHer Grant.
---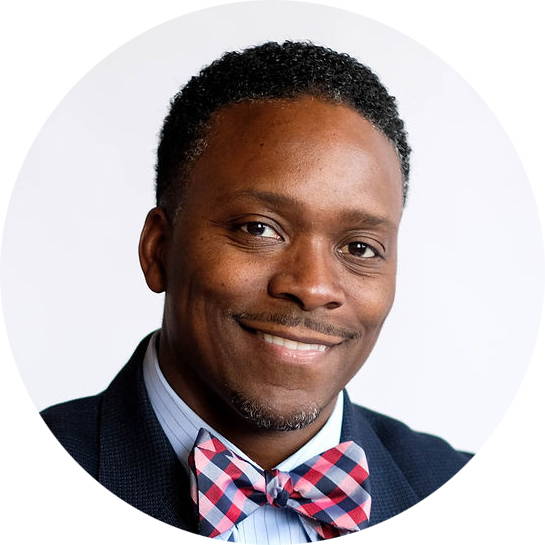 With over 25 years of senior leadership experience in the Global Technology Network within the financial and insurance sectors, Garrett Lash is now the Chief Executive Officer of PuffCuff LLC. He is responsible for acquiring new business, guidance in the area of operations, financial planning, budgeting, cash flow, and policy creation — Garrett aides in the development of strategic goals, objectives, and overall management of the company.
---
---
Please use the above link to download company assets to assist with your media needs. By using our brand assets, you indicate your acceptance of our Trademark Usage Guidelines and you understanding that violation of these guidelines will result in the termination of your license and/or permission to use our brand assets. For any additional needs, please email Eugene@ThePuffCuff to submit any requests.
---
Is PuffCuff one word or two?
PuffCuff is ONE word with an uppercase "P" and an uppercase "C."
How should I write out the word "PuffCuff" when using it in an article?
Please ensure that the letter "P" is capitalized and the letter "C" is capitalized in all written communication regarding the PuffCuff. PuffCuff is always one word. There is no space between the word "Puff" and "Cuff".
How do I schedule an interview with a spokesperson for PuffCuff?
Our company founder, Ceata Lash, is available for interviews. Please send your interview request to callie@namelessgroup.co for our team to review. We will follow up within 72 business hours.
Where do I submit a request for PuffCuff to sponsor my event?
Please visit our sponsorship page to review our requirements. If you meet our sponsorship criteria, please complete the form on that page and a PuffCuff team member will follow up with you.
I am a television producer and would like to obtain B-roll footage featuring your company. How do I do this?
PuffCuff has several B-roll and demo videos available on our YouTube page. However, we can put together a custom B-roll video upon request. Please email callie@namelessgroup.co to submit your request and provide a date on when the footage is needed and acceptable file types.
How do I get onto your press release distribution list?
Send an email to callie@namelessgroup.co and we will include you on our list that is exclusive to journalists and media.